As we all know, job hunting requires determination and patience. Regardless of how long you've been searching and interviewing, it's critical to pay attention to red flags in the job search process. Listen to your head, and your heart, by following these tips.
Red Flags in Job Postings
A job is still open after being posted several months ago, or the job is constantly being reposted. This could mean that the company has a high turnover rate, or it has put the position on hold. Websites like Glassdoor.com, Indeed.com, and LinkedIn can help you figure out which of those situations it could be. On these sites, you can also research a company, its reputation, and reviews by current and former employees.
The job description includes phrases like "must be extremely hardworking" and "comfortable handling crises and high stress situations." When job listings mention stress, crises, and dealing with difficult people, you can be assured that the position encompasses these scenarios… and more. Apply for the position only if you are comfortable with those expectations being a part of your daily work.
Company Information Red Flags
It's so important to do online research before a job interview, as well as afterward. Not only do you want to get a feel for the company, but also for the person who would be your manager.
Do a Google search on your potential manager, including the Google News section. Read this person's online profile on LinkedIn, as well as those of other organizational staff. Does there appear to be a low retention or high turnover rate of people working for this person?
Read company reviews on sites including Glassdoor and Indeed.com. Although the reviews can be receptacles for disgruntled employees, they can also provide a window into a business's environment and culture. When there are far more negative comments than positive ones, it should be taken seriously.
Talk to your colleagues and networking contacts who have worked at this company or know someone who does. Do they tell stories involving hostile managers, unreasonable work expectations, or low team morale?
Interview Red Flags
Consider how the manager is treating you throughout the interview process. Does they give you their full attention, or are they distracted and allowing interruptions? Does this person appear unprepared for the interview? Does this person appear to stop listening when it is your turn to speak or to ask your own questions?
Listen to how the manager talks about their company. If this person cannot explain the company's mission or goals, does not speak favorably about the company – or even worse – badmouths a co-worker or department, this is a huge warning sign.
Notice how this person answers your questions about the work culture, your day-to-day responsibilities, goals and challenges of your department, etc.
Take note of how you feel emotionally. Did you like the person you interviewed with? Is it someone you would feel comfortable working with or learning from?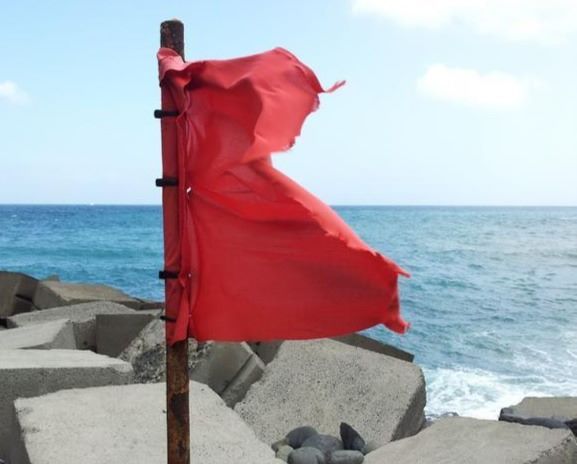 Hiring Process Red Flags
If the company's communication during the hiring process is negligent or disrespectful, this may indicate how you would be treated as an employee. Questions about the hiring process/timeline and your application status should be answered efficiently. If your emails and phone calls are consistently unreturned, or interviews are canceled last minute, you may want to move on.
Your job duties, and the company's expectations for you in your new role, should be clear and well established. If the job description and responsibilities seem undetermined or in a state of flux, this is part of a much larger organizational issue. Similarly, if there is uncertainty about who you would report to, this is a sign of a highly unorganized and unprofessional environment.
The bottom line? Pay attention to red flags. Trust your gut and listen to your instincts. If you feel unable to be objective, ask a trusted colleague, friend, or family member for their viewpoint.
Interested in more tips on the job search and interview process? Contact Blooming Careers at elysecareersuccess@gmail.com or 617-461-9516.